Mari



time Shipping, Whale Strikes,
and Monterey Bay

The Monterey Bay National Marine Sanctuary

is famous for its temperate, nutrient-rich waters which attract a wide array of

marine life, and are frequently visited by a breadth of large whale species

.

Our interdisciplinary team has brought together an analysis of

anthropogenic and natural pressures in these waters, a summary of the current ecosystem

status, the latest research on whale behavior and whale vessel

interaction, and an in-depth

look

at the regulatory framework governing management in the California current.

---

Pressures

The Central Coast region of the California Current is a complex ecosystem that is subject to a number of pressures impacting species that call it home. These pressures include climate change and commercial fishing, whale strikes, invasive species, and underwater noise pollution. Taken individually, any one of these pressures constitutes a threat to the marine species of the California Current. However, these pressures to do not exist separate from one another, but instead occur simultaneously and in the same spaces. Each of the pressures is bound up with the others synergistically, such that creating solutions to any single pressure becomes significantly more complex.
Whale Behavior

Research has shown that some whale populations are also changing various behaviours in response to humans (Parks et al. 2007; Straley et al. 2005). While it is possible that some whales may learn to protect themselves in the face of rapidly growing anthropogenic pressures, we do not currently have a way of influencing how whales respond to approaching ships, especially when they are busy feeding.
MBNMS Specific Recommendations

Our team utilized an integrated approach outlined in the pressure-state-response model to recommend solutions to the wicked marine problem of whale strikes by commercial vessels.

Our recommendations include:

A dual phase

voluntary incentive based speed reduction program funded by the

California Air Pollution Control Fund.

Aerial monitoring with Unmanned Aerial Vehicles to assist in our understanding of

where the whales are located in real time.

Training and outreach to ensure that data gaps continue to shrink and that the vessel

operators and the public are educated on this wicked problem of whale strikes within MBNMS.
---
Powered by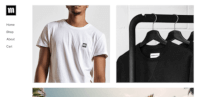 Create your own unique website with customizable templates.