Salt Marsh Restoration Monitoring Protocols in California:
Knowledge Barriers, Resource Needs, and Information Dissemination
The objective of this project proposal was two-fold: 1) to identify trends to salt marsh restoration monitoring protocol

within California

to identify resource needs and knowledge gaps and 2)

evaluate the dissemination of

monitoring data.

Though monitoring is a crucial, and often required step to restoration projects,

generally there is little regulatory follow up to evaluate the completeness and efficiency of the

monitoring protocol (Callaway 2004, Ambrose et al. 2007).

Many managers have to make trade-offs

in between monitoring needs (eg. Amount of time to monitor, monitoring of multiple

attributes) and resources available (eg. Time, money) (Neckles et al. 2002).

Furthermore, often times monitoring data is required to be submitted to the permitting authority,

but it is not well defined how often this reporting is done, who reviews these reports, and where

these reports go (Ambrose et al. 2007).

Record keeping is often cited as being incomplete with

inadequate database management and tracking. This hinders other restoration projects from

utilizing monitoring data, and this information is rarely shared between projects (Williams and

Orr 2002, Borde et al. 2004, Ambrose et al. 2007).

Here, I propose a two phase study design.

In the first phase, I will identify trends in

monitoring protocol at 40 designated salt marsh restoration sites within California. Restoration projects will either be

chosen from

the State Water Resources Control Board (SWRCB)

permit tracking database which lists

mitigation

actions associated with Section 401 permit files issues in California between 2014 to 2003. Or p

rojects will be randomly chosen from

geographic areas where large salt marsh

restoration projects are found, for example San Francisco Bay, Elkhorn Slough, Tijuana Estuary,

San Diego Bay.

In phase two

of the study, I will identify where monitoring data is going, and characterize its accessibility

and use by other restoration projects.
Identifying Obstacles of Salt Marsh Restoration – A Review of Concepts with an Emphasis in California
Literature review of salt marsh restoration science and management in California. Specifically I was interested in answering the questions: What are the obstacles to salt marsh restoration management? Are restoration managers finding effective ways to overcome these obstacles to meet our goals in California.

Starts by examining the historical evolution of salt marsh restoration theory, with a focus on California.
Next identifies planning considerations, establishing restoration goals, and setting monitoring protocol.
Concludes by identifying knowledge gaps and recommendations for future restoration management.
Contributions
This project was completed as part of a Proposal Writing course taught by Dr. Marc Los Huertos at California State University, Monterey Bay.
References
Ambrose RF, Callaway JC, Lee SF. 2007. An Evaluation of Compensatory Mitigation Projects Permitted Under Clean Water Act Section 401 by the California State Water Resources Control Board, 1991-2002. Prepared for California State Water Resources Control Board, Los Angeles, CA.
Borde AB, O'Rourke LK, Thom RM, Williams GW, Diefenderfer HL. 2004. National Review of innovative and successful coastal habitat restoration. Prepared for National Oceanic and Atmospheric Administration, Battelle Memorial Institute, Washington.
Callaway JC. 2014. The challenge of restoring functioning salt marsh ecosystems. Journal of Coastal Research 40: 24-36.
Neckles HA, Dionne M, Burdick DM, Roman CT, Buchsbaum R, Hutchins E. 2002. A monitoring protocol to assess tidal restoration of salt marshes on local and regional scales. Restoration Ecology 10(3): 556–563.
Williams PB, Orr MK. 2002. Physical evolution of restored breached levee salt marshes in the San Francisco Bay Estuary. Restoration Ecology 10(3): 527–542.
Powered by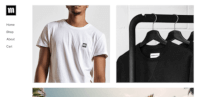 Create your own unique website with customizable templates.