In 2008, the National Marine Fisheries Service found that the Federal Emergency Management Agency's (FEMA) National Flood Insurance Program (NFIP) is subsidizing development in floodplains and destroying critical ESA listed salmon and orca habitat.

This legal victory led to the National Marine Fisheries Service issuing a "Biological Opinion" (also known as a BiOp).The BiOp mandates that FEMA make specific changes to its insurance program to prevent adverse affects to salmon in 122 Puget Sound communities by September 2011.
These common-sense changes include improving the accuracy of floodplain maps.


---
Contributions
Working in conjunction with NWF and CoreGIS I helped gather and compile over 100 years of parcel data from 122 Puget Sound communities.

Analyze and compile data to produce maps reflecting a variety of issues from floodplain development, public safety, economic loss, and habitat alteration for NWF to use in communicating floodplain issues to decision makers and the public.


Furthermore, I developed outreach materials such as Blogs on NWF's Wildlife Promise website and helped create website materials. Hit the button and check out some of my Blog posts.
Contribute to "Changing Course: Why Protecting Floodplains is Good for People and Wildlife" Report with the aim to inspire community

members

and policy makers the importance of habitat restoration in floodplains.



Analysis and Resources
Flood costs

Repetitive loss properties

Floodplain delineation loss/change over time

Floodplain Development 1992-2006

Structures on parcels intersecting floodplains

Salmon habitat in floodplains
---
Powered by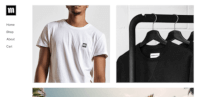 Create your own unique website with customizable templates.