PREFERENCE OF AN INVASIVE MUDSNAIL TO AREAS OF ANTHROPOGENIC DISTURBANCE IN A CENTRAL CALIFORNIA ESTUARY

Introduced species can have broad impacts on ecosystems, from changing biological interactions to shifting the structural character of an ecosystem.

To further understand habitats that non-indigenous species may thrive I investigated the habitat preference of one successful marine invader, Batillaria attramentaria, within Elkhorn Slough, a central California estuary.

I used a split-plot analysis of variance (ANOVA) study design to determine the significance of difference in density patterns in relation to anthropogenic disturbance and the physical environment.

I concluded that Batillaria prefers the combination of diked areas, hard substrate, and low shore levels.

This conclusion supports the selection regime modification theory, which states that anthropogenic disturbance influences selection regimes and shifts the competitive advantage toward introduced species.

ANOVA of snail density by disturbance, shore level nested within disturbance, and substrate nested within disturbance.

Average snail densities across the 10 site by shore level combinations. Density is expressed as amount of Batillaria found in a 1 x 1 m quadrant. The first five sites, Whistlestop, North Marsh, Kirby Park, Jetty Rd, and Moss, are restricted sites. All the Wasson sites are unrestricted. All averages are ± S.E., N =10.
Contributions
By furthering our knowledge of the selection regime modification hypothesis I aim to add to previous research in the general understanding of what may control biological invasions and exotic species distribution in both terrestrial and marine environments.




During this project I worked with Dr. Corey Garza, Associate Professor and Principal Investigator for the Marine Landscape Ecology Lab

at CSUMB.

I would like to thank fellow CSUMB M.S. students Kyle Olejniczak and Patrick Mulcahy for helping with field sampling within the Elkhorn Slough.
Powered by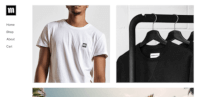 Create your own unique website with customizable templates.