Meet Ashley



Ashley is an watershed scientist and policy analyst with over 9 years of experience. Her career is strongly rooted in science, policy, and communication. She has a diverse professional portfolio showcasing her work with some of the leading NGO, private, and governmental organizations. Her professional background is strongly rooted in utilizing cutting-edge technologies to monitor anthropogenic impacts and recommend creative solutions. Recently, she completed her Master of Science in Applied Marine and Watershed Science at California State University, Monterey Bay (CSUMB).

Please review Ashley's resume (below) and explore a few of her recent projects using the menu button in the top left corner.

Ashley is actively pursuing professional opportunities to apply her diverse experience and creative problem solving skills. Her ability to think outside the box, dedication to her work, and commitment to learning makes her an up-and-coming leader in the environmental field.

"We must not cease from exploration and the end of all our exploring will be to arrive where we began and to know the place for the first time." - T.S. Elliot
Ashley Quackenbush





Monterey Bay, CA.


Contact email: AQUACK@LIVE>COM




---
PROFESSIONAL EXPERIENCE
2015-Current Denise Duffy & Associates
Assistant Planner; Monterey Bay, CA
Assist with CEQA/NEPA document preparation, permitting/entitlements/zoning, and project management local to the Monterey Peninsula region.

​Supervise environmental compliance to ensure permit conditions of approval and mitigation monitoring and reporting programs are met.




​Organize public meetings, present complex project ideas to the public, interpret and respond to public comments, and develop tools for public comment.




​Analyze large datasets, compile technical documents, and review technical reports.




​Utilize Geographic Information Systems (GIS) software to create maps and display data for use in technical reports and application submittal packages.




​Coordinate between internal teams, sub-consultants, and clients/stakeholders to ensure projects are completed under budget and on schedule.



Prepare technical memos for both clients and regulators to communicate requirements, status, and results of projects effectively.

Write proposal requests and summary of qualifications, including project purpose, goals, outline of tasks, budget, and schedule.

2015 NASA-Ames/CSUMB Research Cooperative
Research Technician; Monterey Bay, CA
Completed GIS analysis of climate change impacts on ecosystem conditions in national parks utilizing remote sensing land cover data and Intergovernmental Panel on Climate Change (IPCC) RCP8.4 and RCP4.5 emission scenario model simulations.

Contributed to multiple projects tracking fallowed agricultural land to support California

Department of Water Resources in responding to drought conditions.

Assisted with scientific research worthy of peer-review publications, including preparation of maps, figures, and scientific reports.

Collaborated with CDWR, USGS, USDA, and local growers.

Traveled to field sites monthly to validate satellite crop type estimates.

Installed and monitor data returned from wireless soil moisture networks and conduct soil

sampling.

Collected water samples from lysimeter equipment and follow standard operating procedure

for nutrient sampling processing in laboratory.

Managed irrigation and yield trials at a USDA research farm in Salinas Valley, CA.
2014 NOAA National Marine Sanctuaries (NMS)
West Coast Tourism and Policy Intern; Monterey, CA
Gained a strong understanding in coastal policy programs and conservation issues.

Created a Travel and Tourism Action Plan to increase sustainable tourism within the national marine sanctuaries.

Created, developed, and lead a team of 10 sanctuary staff to execute the inaugural "Get Into Your Sanctuary Day" campaign.

Presented at Channel Island NMS Sanctuary Advisory Council (SAC) meeting and at Western Society of Naturalist (WSN) 2014 conference.

Collaborated

with travel and tourism stakeholders and

across multiple West Coast NMS offices.
2012-2013 Google Maps
Visual Data Team Lead; Bothell, WA
Managed 30+ operators improving map data in 31 Google Ground Truth launched countries.

Promoted 3 times in 1 year.

Utilized remote sensing tools including satellite imagery, Street View, Google Earth, geo-location samples, heat maps, etc.
Created geocodes, address ranges, roads, points of interest, bike trails, campus maps, ski resort maps etc. as per quality control standards.

Coordinated with Policy POCs, engineers and managers for maintaining, learning, updating and creating policies for projects.
2010-2011 National Wildlife Federation
Climate Change Intern; Seattle, WA
Researched scientific literature to produce technical documents addressing altered floodplain habitat impacts on endangered salmon and orca populations, public safety, and economic growth.

Collaborated with state, local, nonprofit, and academic organizations to contribute to the development of statewide adaptation response strategies to address climate change.

Produced educational materials and reports related to climate impacts, adaptation responses, and improvement of climate and development policies.

Developed social media strategies, and managed Twitter and Facebook accounts.



Contributed to web content and Wildlife Promise Blog.

2010-2011 Seattle Aquarium
Interpretation and Animal Husbandry Volunteer; Seattle, WA
Enhanced guest experience through effective interpretation at exhibit areas.

Trained in Pacific Northwest marine animals and environments as well as interpretive communication techniques.

Assisted biologist with a variety of tasks including: food preparation, feeding, and monitoring animal behavior.
2010 City of Bellevue, Natural Resources Department
Assistant Park Ranger; Bellevue, WA
Achieved high level of knowledge in park management issues such as water quality,

pollution, sustainable growth, and effective use and conservation of resources.

Conducted beach park water quality testing and monitoring.
Evaluated park property habitat and inventoried invasive species.
Completed GIS assessment of the

City of Bellevue's Comprehensive Plan current statues and recommend needed development.

Developed, implemented, and marketed environmental education and interpretive programs including nature walks, canoe trips, workshops, facility tours, and other outreach curriculum.
2008 Pacific States Marine Fisheries Commission and Tacoma Power
Fisheries Technician; Centralia, WA
Contract position focused on the sampling and transport of ESA listed salmonid species.




Performed species surveys and monitored salmon spawning grounds.

Made standardized observations such as species identification, length, gender, behavior,

and/or signs of parasites, diseases, turbine marks, fin clips, or PIT tags.

Measured and recorded stream flow assessments and water quality sampling.
Built, operated, and maintained many different gear types.
Reported end of the year statistical evaluations and technical assessments.
Demonstrated leadership ability in the field.
---
EDUCATION2013-2015 M.S., Applied Marine and Watershed Science
California State University Monterey Bay
2003-2007 B.A., Environmental Studies; Hydrology Specialization; Geography Minor
University of Colorado; Boulder, CO
2005 Marine Biology and Ecology Study Abroad
Roskilde University; Copenhagen, Denmark
---
FURTHER TRAINING
Relevant Coursework:

Field Techniques for Environmental Science
Climate Change Issues
Principals of Climate
Environmental Chemistry
Environmental Systems
Field Geology
Geographic Information Systems
Remote Sensing
Seafloor mapping
Statistical Research Methods

Oceanography
Hydrology
Marine Ecological Systems
Ecology and Human Impact of North and Baltic Seas
Advanced Hydrology
Fish Ecology
Marine Biology of Coastal Waters
Environmental Problems and Policy
Seminar: Marine Policy
Natural Resources Economics
California Environmental Quality Act (CEQA) basics workshop
Skills:
ESRI ArcGIS Desktop 10

R & JMP; statistical computing software

LaTex, Document preparation software

Caris & Fledermaus, geospatial software

US Coast Guard Boating License



United States Coast Guard Boating License
PADI Advanced SCUBA certified
---
AFFILIATIONS
Association of Environmental Professionals, Monterey Bay Chapter

American Society of Adaptation Professionals (ASAP)



Monterey Area Research Institutions' Network for Education
Applied Marine and Watershed Science Student Advisory Committee
Powered by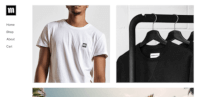 Create your own unique website with customizable templates.