City of Miami Climate Change Adaptation Options Anlaysis
As sea levels rise, storm surge becomes more intense, and the occurrence of hurricanes increase coastal

communities are starting to consider adaptation options to reduce their physical risks.
Miami has the fourth largest population at risk to climate change in the world with the largest population at risk to the effects of climate change in the world (Nicholls et al. 2007)

.



Not only is Miami highly susceptible to physical risks posed by climate change, it is especially vulnerable due to its diverse social demographic and unique coastal economy.

In this project we examined the

physical risks, socio-economic vulnerabilities, and adaptive capacity

of Miami in the face of a changing climate.




We also performed a cost/benefit analysis and identified sources of funding for three potential adaptation options: hard armoring, soft armoring, and living shorelines.
Contributions
This project was done in collaboration with Monterey Institute of International Studies Professor Dr. Lyuba Zarsky and fellow CSUMB M.S. student Kyle Olejniczak.
Feasibility ASSESSMENT for Seawall development in City of Solana Beach, CA
Consultation practicum
Landowners within the City of Solana Beach are fighting for the right to protect their property for eroding sea bluffs using sea walls. But the construction of sea walls is controversial as they are known to shrink the beach and block public access.


For this project, I identify the physical constraints

including

placement loss, active erosion, and passive erosion, and ecological impacts, such as loss of habitat and

biodiversity

, of coastal armoring. These factors will need to be evaluated in the environmental assessment for a proposed seawall.





In addition, I identify the primary policy issues and concerns that the landowners will need to consider in their future proposed development of the sea wall with respect to the California Coastal Act and the City's Local Coastal Plan.
contributions
This project was assigned by Dr. Michael McGinnis as part of a Sustainable Coastal Management class taken at Monterey Institute of International Studies.
Reference
Nicholls RJ, Hanson S, Herweijer C, Patmore N, Hallegatte S, Corfee-Morlot J, Chateau J, Muir-Wood R. 2007. Ranking of the world's cities most exposed to coastal flooding today and in the future'. No. 1. OECD Environment Working Paper.
Powered by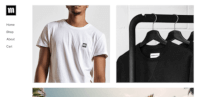 Create your own unique website with customizable templates.