Legislative History and Policy Analysis of the
California Coastal Act of 1976
This paper is a

comprehensive

legislative history and policy analysis of the California Coastal Act of 1976.

First, I examine the legislative history including key players, barriers to implementation, and financial considerations in the passage of the California Coastal Act

A timeline of events spanning from 1960 when citizens started to become concerned with coastal development, to the passage of Proposition 20 in 1972, and finally to the passage of Coastal Act and creation of the

California

Coastal Commission (CCC) and Coastal Conservancy in 1976, is provided.




In the second half of the paper I examine the policy framework,

statutory

responsibility, and

implementation of the

Coastal Act by the CCC.

Next, the analysis moves on to

examine the CCC's planning and management policy by evaluating the main areas of concern for

the Coastal Act: preserving public access and recreation and protecting natural resources.

The

paper concludes by highlighting some success stories of the California Coastal Act and the CCC.
contributions
This analysis was done under the council of Dr. John Skardon, Professor CSUMB.
CALIFORNIA COASTAL COMMISSION SEA LEVEL RISE POLICY GUIDELINES
For this project I wrote a comment letter in response to the California Coastal Commission Draft Sea-Level Rise Policy Guidelines.
Primary concerns addressed in the letter include:

the regulation and implementation of the policies set forth, discrepancies in best available science, incorporation of a border range of physical impacts, the need for regional and ecosystem based approaches, and the feasibility of LCP's to execute the recommended technical reports
contributions
This project was assigned by Dr. Michael McGinnis as part a Sustainable Coastal Management class taken at Monterey Institute of International Studies.



Powered by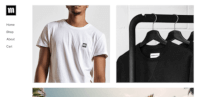 Create your own unique website with customizable templates.